Official start on the 23d of February – Open for registrations until the 8th of March!
Do you feel curious and enthusiastic about the ecovillage movement and the new story we live and tell? Maybe you are already a GEN Ambassador and you would like to tap more fully into your commitment and engagement to represent GEN and your region?
This interactive course will familiarise you with a wide range of techniques, materials, practices and inspirations for public speaking, presenting skills, storytelling, GEN, and becoming an effective leader and ambassador for the regenerative movement. With a mix of learning materials, expert calls, live Q&As and a vibrant community of fellow participants.
The course invites you on a 15 week journey through 5 chapters, with a new section released every three weeks, starting on February 23. In each chapter, you will have time to study and integrate new material at your own pace, and join a live Q&A session and presentations with guest speakers from the GEN network. You will also have many opportunities to connect with other participants via our interactive communication platform, which will accompany and support you on your shared learning journey.
This workshop is for you, if you want to:
Get an in-depth look at the Global Ecovillage Network and become part of our GEN and Ambassadors networks
Get to know and learn directly from experienced speakers and representatives of GEN
Improve your speaking and presenting skills as well as your leadership presence to boost your impact as an inspiring speaker and ecovillage ambassador
Learn skills, techniques and practices to feel more confident in speaking and presenting, whether it's GEN, your own project, or your own story
Explore the stories you are currently holding about yourself and the world as well as the ones you want to tell and live for inspiring change
Go on an interactive learning journey with other people who are enthusiastic about telling and living a new story
This workshop will cover:
Tips on how to find your right audience & to become a confident speaker
Tools & Techniques for Public speaking
Acting and other adjacent skills to support Public Speaking
Storytelling and alternative narratives
Tips and tools to step into your full leadership presence
Videos, slideshows and tips on how to present GEN International and our regions GENNA, GEN Europe, GEN Africa, CASA and GENOA
Various practices for you to get the most out of the course content
5 live Q&A sessions with inspiring speakers from the GEN network
Possibilities to connect with other course participants and GEN Ambassadors via an interactive communication platform
*The course registration will be open until the first live Q&A session on the 8th of March, afterwards the course will be closed to enable the course participants a shared and safe learning journey within a committed group.
*The course is open to everyone interested in the course theme and GEN – not only to those who already are GEN Ambassadors! Nevertheless we recommend you to do the GEN Introduction course before signing up to the course to avoid any big knowledge gaps between the course participants.
*This course taken together with the GEN Introduction course goes towards qualifying you to become a GEN Ambassador!
Course dates:
Launch of the pre-recorded course section's on our Online Learning Platform, for you to work through in your own pace:
Section 1 "Introduction and presenting GEN": 23rd of Feb
Section 2 "Tools and techniques for speaking and presenting": 16th of March
Section 3 "Speaking with confidence and adjacent skills for presenting": 6th of April
Section 4 "Storytelling and alternative narratives": 27th of April
Section 5 "Leadership presence and closing": 18th of May
Dates and times*of the live Q&A call for you to ask questions about the content of the previously launched course section and to meet our inspiring guest speakers:
9th of March – 7 pm UK time
30th of March
20th of April
11th of May
1st of June
*Exact times for the upcoming live calls will be set via best availability of the guest speakers and course participants to make it as accessible as possible for you to join us live! Furthermore, the sessions are all going to be recorded and uploaded onto the course platform in case you won't be able to make it to the live session!
Your facilitator and guest speakers: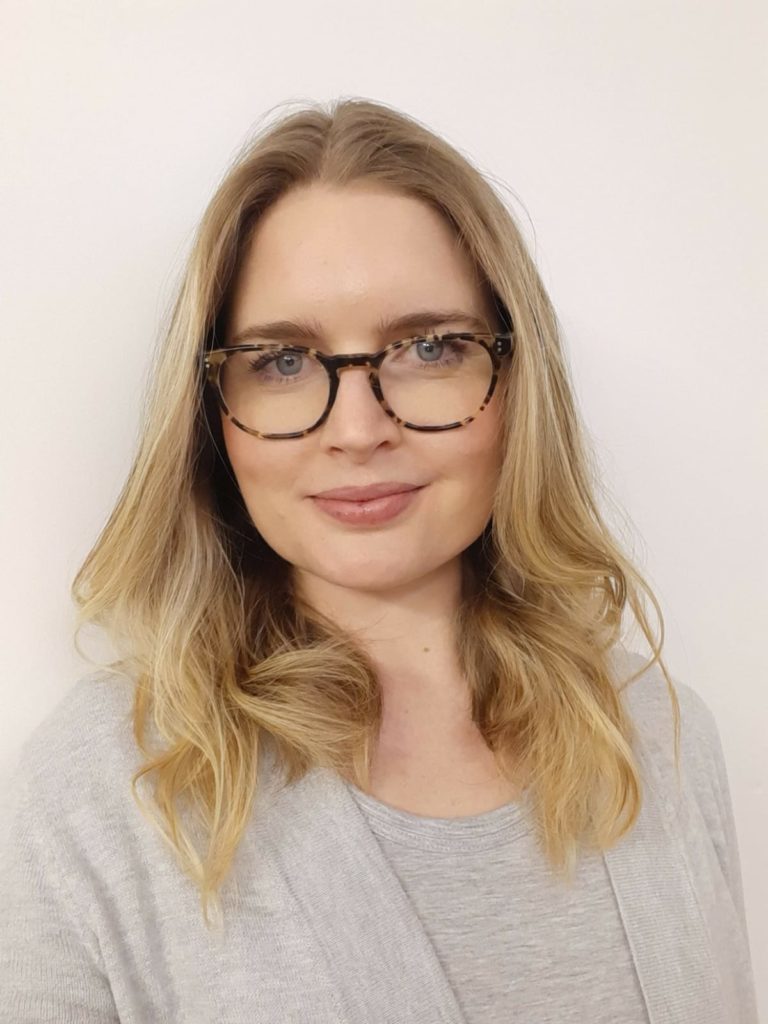 Tessa Brock is the Global Ecovillage Network Ambassador Coordinator and a GEN Trainer. She has been a trainer in multiple transnational projects through the years, on the topics of social entrepreneurship, sustainable development, community building and ecovillage transition.
Born in South Africa, during the final years of Apartheid, Tessa grew up well aware of collective trauma, social inequality and knowing the importance of community in healing people and nations. She now strives to showcase the importance of ecovillages in the world and how they can be a very practical but also appropriate solution to many global issues.
Tessa has a Bachelor of Business Administration (BBA) and a Post Graduate Diploma in Sustainable Development (Major in Renewable Energy). She's traveled extensively in the last 5 years, visiting, training and learning in ecovillages internationally, and has been based in the Findhorn Ecovillage for the last 4 years.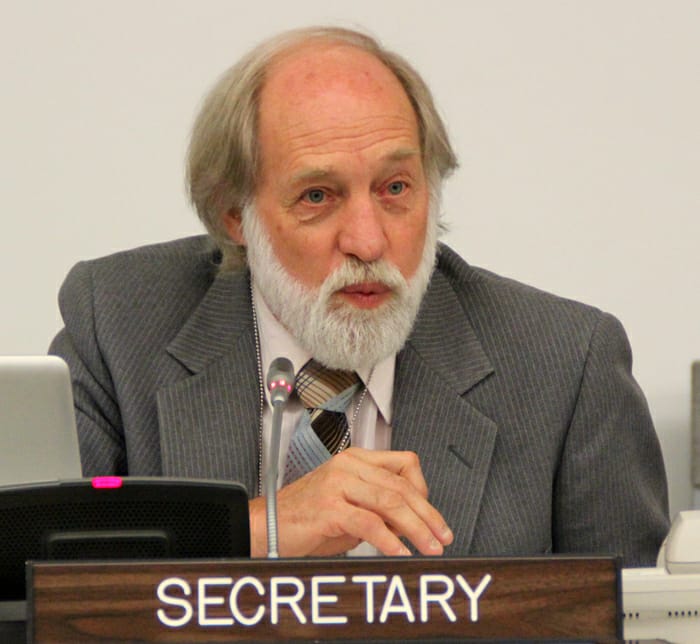 Rob Wheeler is part of the GEN Elder's Council, and as GEN's Main Representative to the UN he has been an active participant in the UN's primary sustainable development processes for more than twenty years and has given numerous presentations at the United Nations, as well as for conferences at the local and national level.
He is also serving on the Advisory Council for the Ecosystem Restoration Camps, the Facilitating Group for Action for Sustainable Development, the Board of the EarthRights Institute, and he is also a Findhorn Fellow and certified trainer with GAIA Education in Design for Sustainability with a specialty in the Ecological Dimension.
Currently, he is living at the Heathcote Ecovillage Community and part of GEN's PanAfrican Ecovillage Development Programme Core Team.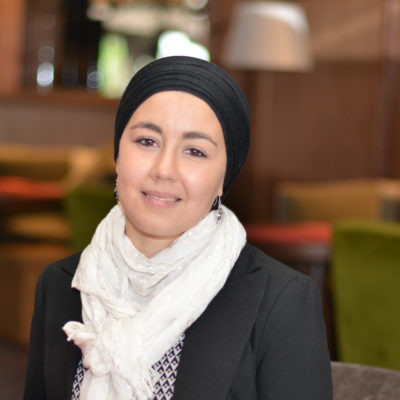 Kenza Isnasni is the founding director of Habiba-Ahmed Foundation. She holds a master's degree in International Relations and Diplomacy with a concentration in Peace and Conflicts Studies.
Kenza is also a humanitarian activist who is very sensitive to questions related to human rights, education, climate change and environmental protection, interfaith and intercultural dialogue. Kenza was involved in various humanitarian missions and projects in different countries. Kenza believes that engaging in the healing of our communities and our environment is our generation's most important work.
Eve Ballard is a young Australian environmental activist and a co-founder of Permayouth. Permayouth is a youth-led community that has come together to make a positive difference in the world. They started as a small group of friends, and in only a little over 12 months we have become an international circle of teenagers from 5 continents.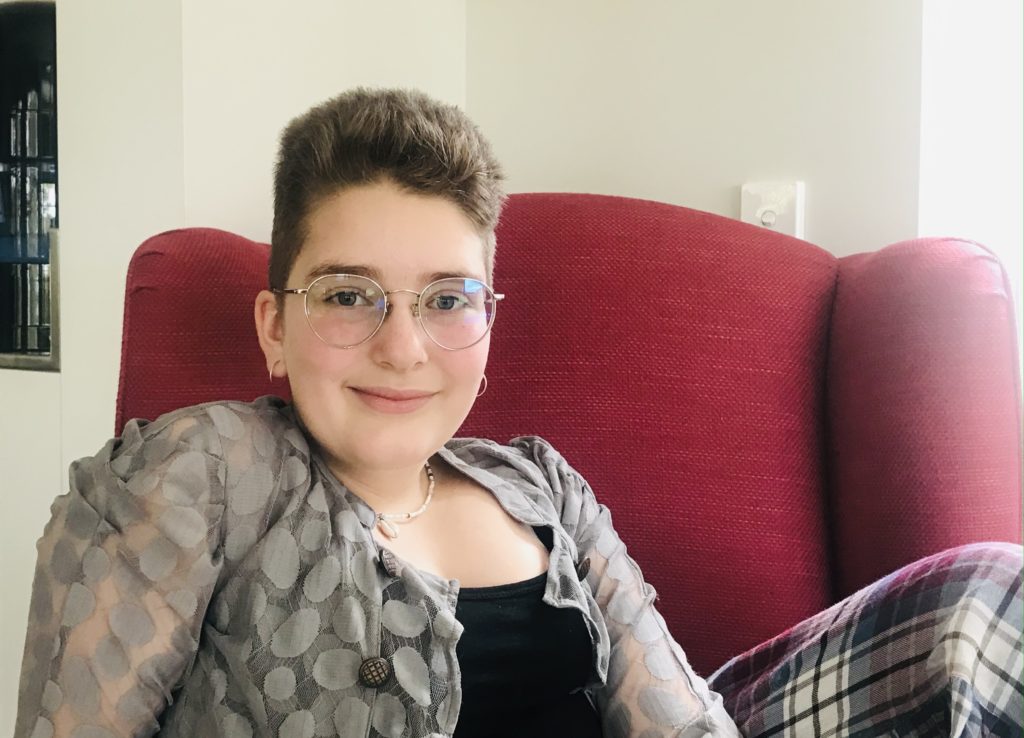 Eve is Warm Data Lab host and had the honour to study with Fritjof Capra a leading physicist, systems theorist, and deep ecologist. Eve also is a talented eco-poet and shares her poetry at monthly Global Permayouth Festivals and other gatherings where people and leading mentors come together to share ideas on Permaculture, regenerative, and ecological challenges.
Eve lives on a Permaculture property along with her family in the beautiful Noosa Hinterland where she is able to practice Permaculture as a part of her daily life.
Laura Pasetti is a theatre director, playwright and eco-theatre pedagogue who has been working in the theatrical field for the last 30 years. She runs a theatre company based in Edinburgh and recently relocated to Moray called Charioteer Theatre, specialising in work for 13+ and cross-cultural projects with artists of different nationalities.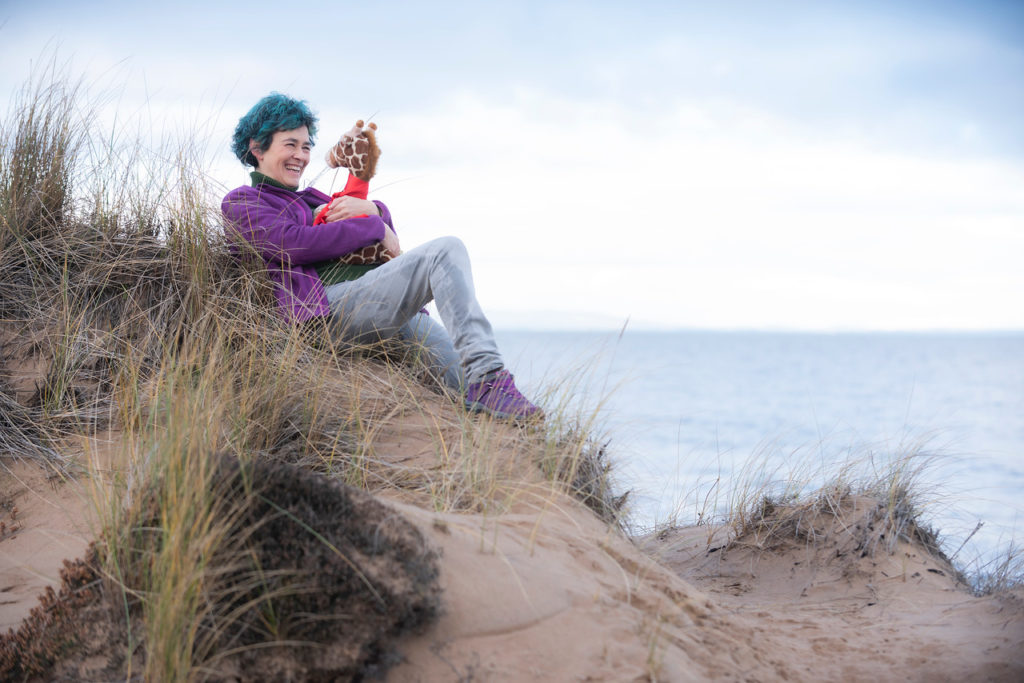 She has been teaching professional actors at the National Theatre of Italy for 10 years and runs regular workshops and courses for professional and non-professional performing artists both in the UK and in Italy. In the last 3 years, she has re-located to Findhorn (my
soul's nest) and developed several pieces of work combining theatre and nature. She devised her own method of work based on theatre as the most ancient form of learning and re-membering. Through theatre humans connect to the natural world and re-discover their sense of belonging. Currently, she is working on a self-development and educational path which she calls Theatre of the 7 Directions; it is designed for humans eager to regain their true identity as part of the more than human world and find their place on this planet.

And many more guest speakers that will be shown here very soon…
Pricing:
We try to have course fees that are sensitive to economic inequalities and disparities in monetary wealth. We aim to have prices that support both what we do and people's ability to access it. We have a tiered pricing system, asking you to pay what is right for your level of financial resources.
High income: £125
Regular price: £105
Low income, students, unemployed: £80
Sponsorship rate – includes a donation to GEN, enabling us to keep prices low for others: £ 165
If you are already an ambassador and keen to take the course, we can offer you a discount code between 30-50% depending on your region. Please get in touch with your Ambassador Coordinator Tessa at [email protected]
Some scholarships are available!
In case you don't see any way to afford the low income course fee, please get in touch with us at [email protected] do not want finances to stand in the way of learning, and are happy to explore other forms of exchange with you!
Featured image by Eugenie Dumont
Section 1: Introduction and presenting GEN
Section 2: Tools and techniques for speaking and presenting
Section 3: Speaking with confidence and adjacent skills for presenting
Section 4: Storytelling and alternative narratives
Section 5: Leadership presence and closing