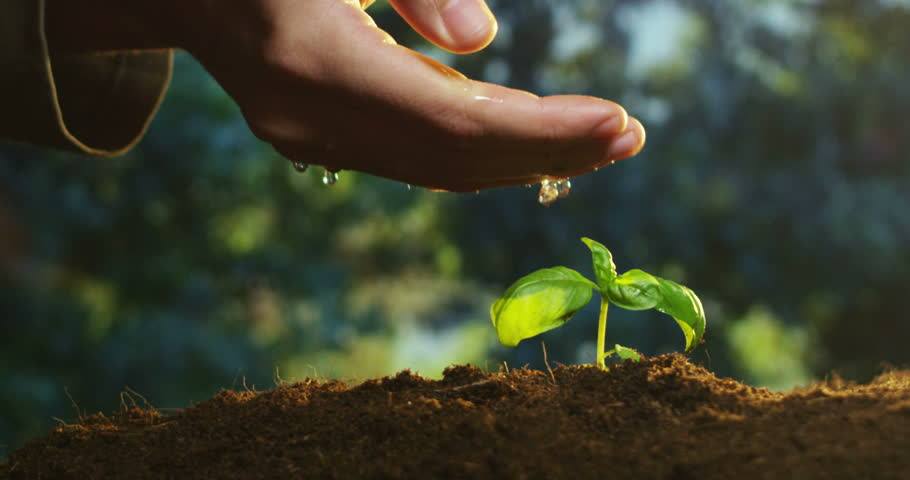 Ecovillage Learning
Ecovillages have spent decades experimenting with ways to unleash human creativity and solidarity in the design of regenerative cultures and societies where both people and planet can thrive. Here, we share some of what we learnt to support each one of us to take further steps on our journeys to cocreate a vibrant, just and peaceful world.

Welcome to GEN Education!
What makes ecovillages thrive – and what doesn't? What are grassroots initiatives around the world already doing to create cultural, ecological, economic and social regeneration? How can you live an ecovillage lifestyle, right now and regardless of where you are?

Around the world, ecovillages are experimenting with regenerative living. From compassionate communication and self-governance to natural building, appropriate technology, social entrepreneurship, traditional crafts and participatory design – ecovillages are full of innovators, teachers and facilitators dedicating their lives to the creation of regenerative cultures. Our aim is to be a link between them and you, making it easy for you to:
Explore Ecovillages and learn more about where they are, how they work, and what it's like to live in one
Get Resourced to work with the 32 Ecovillage Principles for cultural, ecological, economic and social regeneration
Take Action and start a community project, found an ecovillage or use ecovillage solutions in your life
---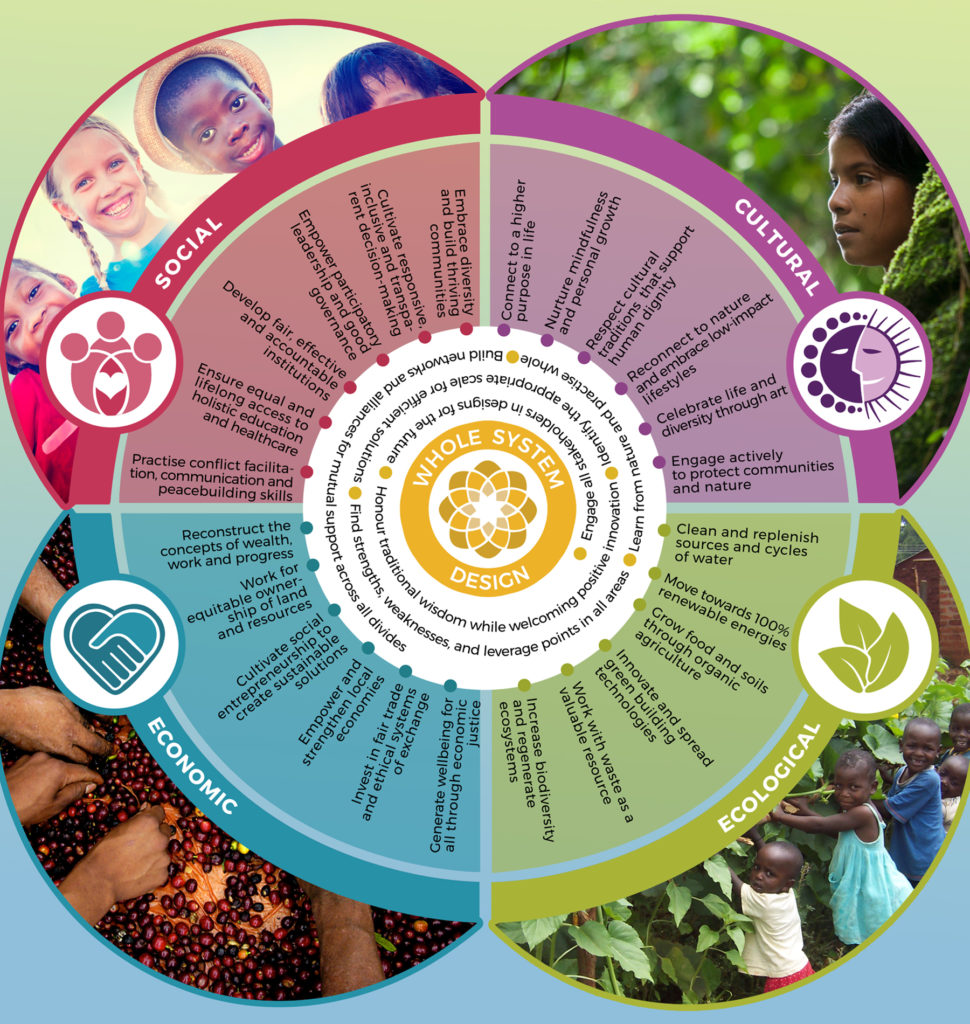 Our Approach
Our passion is to facilitate hands-on, participatory and positive transformation. Our vision, a world where empowered citizens and communities design and implement their own pathways to a regenerative future.
We work with three core ingredients
Regenerative & Holistic Design – working with the Ecovillage Map of Regeneration and the 32 ecovillage principles. A whole-systems approach where attention is given to cultural, economic, ecological and social regeneration, the way they are linked, as well as to how we can design and act knowing that we are in the system not apart from it, and that how we do is equally important as what.
Community Building – learning, experiencing and using creative and diverse ways of building trust, inclusion, friendship and a sense of belonging. We can create community wherever we are, whether in a short workshop or our homes, in small villages or large cities.
Ecovillage Solutions – the practical, hands-on things people in ecovillages are doing to create and maintain their communities. From membership policies and decision-making to biogas digesters and agroforestry. From traditional crafts and inner transformation, to new social enterprises and community currencies. These are the grassroots solutions that enable people to make real shifts in their day-to-day lives.
We aim to always be
Participatory – inviting active engagement and encouraging you to draw on and include your personal life and experiences
Transformative – encouraging inner and outer change, in your own worldview as well as our communities and the world
Integrative – welcoming bodies, thoughts, feelings, senses and intuition in sharing and creating holistic approaches to inner and outer transformation
Collaborative – reflecting an interdependent world and the power of collective intelligence
Cocreative – embracing peer-to-peer learning, co-teaching and active inclusion as tools for personal and collective learning
Experiential – enabling deeper understanding through lived experience
Through our collaborations, network and partner organisations, you can also
Take part in the month-long and UN-supported Ecovillage Design Education, EDE, certified by GEN's longstanding partner Gaia Education
Get support developing your ecovillage or community-led project for regeneration through the emerging Community Led Incubator Programme for Sustainability, CLIPS
Access a free online youth sustainability toolbox to empower the work of youth and youth workers through Bridgedale360
Create a custom-made programme run by your institution in an ecovillage campus through CAPE – Custom Academic Programs in Ecovillages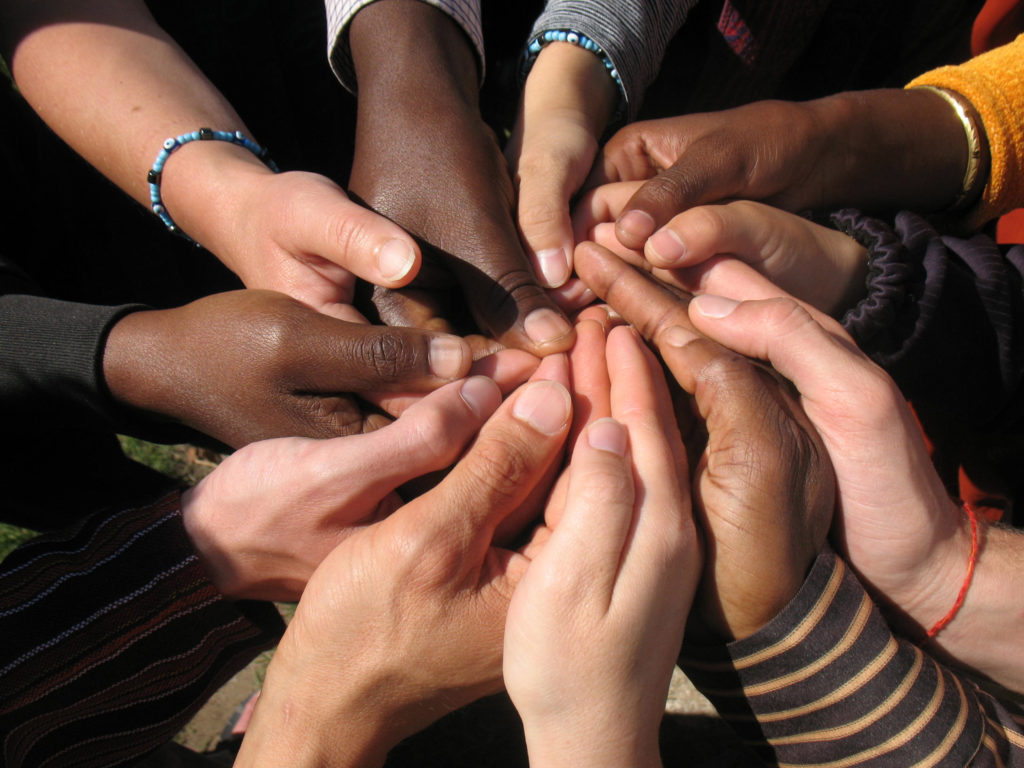 About GEN
The Global Ecovillage Network envisions a world of empowered citizens and communities, designing and implementing pathways to a regenerative future, while building bridges of hope and international solidarity.
GEN is composed of 5 regional networks, and the youth arm, NextGEN, spanning the globe. The network is made up of approximately 6000 communities and related projects where people are living together in greater ecological harmony.
Some network members are large networks in themselves, like Sarvodaya, with 2,000 active sustainable villages in Sri Lanka; the Federation of Damanhur in Italy and REDES in Senegal. Others are small rural ecovillages like Gaia Asociación in Argentina and Huehuecoyotl in Mexico.
It also includes urban rejuvenation projects like Los Angeles EcoVillage and Christiania in Copenhagen; permaculture design sites such as Crystal Waters, Australia, Cochabamba, Bolivia and Barus, Brazil; and educational centres such as Findhorn in Scotland, Centre for Alternative Technology in Wales, Earthlands in Massachusetts, and many more.
Start learning now!
Join us online for a series of interactive workshops on Ecovillage Design and the power of community in times of crisis. Hear from ecovillages on the ground, boost your inner resilience, and grow your capacity to design regenerative cultures and communities.