If you missed this workshop, you can find Kosha's future offerings in her new role with the Pocket Project.
What better time than when we are all shaken by the events in the world, to arrive more deeply into intimacy with ourselves and each other?
During this workshop we will do some edgework together, as we gently touch on individual and collective trauma fields in our selves, our relationships and communities. We learn to share new vocabulary as we explore life as an unfolding conversation between 'belonging' and 'becoming, shaped by our evolutionary purpose, our motivation, but also encircled by the 'Dark Lake of Collective Trauma' as Thomas Hübl describes it. Rather than continuing to fit ourselves into a culture that has too little space for our love and care, we look into possibilities to transform our societies from the inside out.
This workshop is for you, if want to:
Gain a deeper understanding of individual and collective trauma
Assemble a toolkit of practices to resource yourself when touching on trauma
Bring more consciousness to 'belonging' and 'becoming' in your life
Understand how collective trauma might be shaping your community
Be part of an global group of practitioners who actively practice qualities of presence, trauma sensitivity and witnessing for each other
This workshop will cover:
Transparent communication and co-regulation
The concepts of individual, collective and transgenerational trauma
Trauma recognition and trauma resourcing
The concept of Global Social Witnessing
Recordings of the live workshop session and access to all materials used, plus background materials on GEN and Ecovillages
Free access to 5 interviews from the GEN Online Summit
Live Calls!
This course offers you the chance for extended live interactions with your facilitator, guest speakers, and other learners. These calls will be recorded and available to you afterwards, but if possible for you and in your timezone, we encourage you to join the live events.
Your facilitator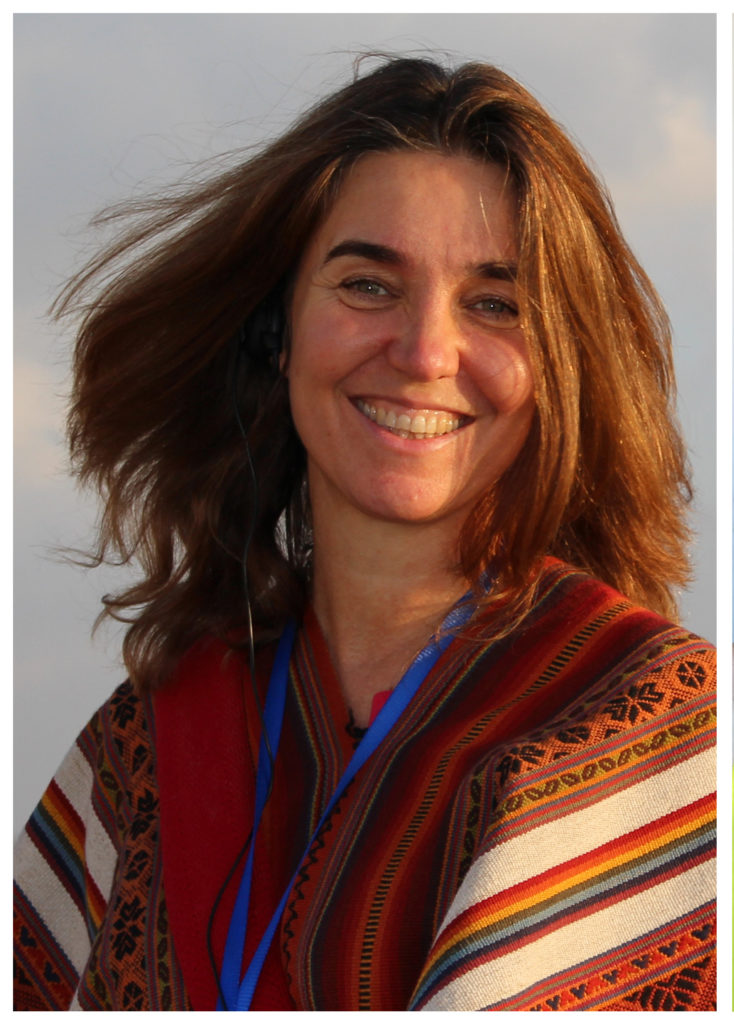 Kosha Joubert, MSc serves as Executive Director of the Global Ecovillage Network. She has many years of experience as an international facilitator, trainer, and consultant and has worked extensively in the fields of community empowerment, intercultural collaboration and sustainable development.
Kosha grew up in South Africa under Apartheid and has been dedicated to building bridges across divides ever since. She has lived in ecovillages for the past 25 years. Kosha is also a co-founder of Gaia Education, which develops trainings at the cutting-edge of sustainability, and co-author of the internationally applied curriculum of the Ecovillage Design Education.
Watch Kosha's TEDx Talk on Ecovillages
In 2016, Kosha received the Dadi Janki Award – 100 Women of Spirit – For engaging spirituality in life and work and for making a difference in the world.
Pricing
We try to have course fees that are sensitive to economic inequalities and disparities in monetary wealth. We aim to have prices that support both what we do and people's ability to access it. We have a tiered pricing system, asking you to pay what is right for your level of financial resources.
Regular price: £45
Low income, students, unemployed: £30
High income or access: £60
Sponsorship rate – includes a donation to GEN, enabling us to keep prices low for others: £75
We are aware that these fees might still be high, and do not want finances to stand in the way of learning. We are happy to offer a discounted scholarship rate – please write to us on [email protected] to apply.