The heart of this course is the Global Ecovillage Network Map of Regeneration – bringing together the areas of culture, economy, ecology and social, with six ecovillage design in principles each. At the centre, eight principles lay out a pathway of integral design, leading the transformation to a life-affirming future.
These 32 principles are the distillation of experience, gathered over 25 years from more than 6000 communities and ecovillages around the globe, used to explore, plan, measure impact and refine in action learning cycles.
"This has been a remarkable experience. I have loved every element – the resources and core content, Kosha's wonderful facilitation, the breakout sharing sessions, the inspiring poems, the beautiful collage of amazing people! Thank you!!" – Heather
This self-paced workshop is based on three sessions (live recordings of the workshop from June 22-24) and various background materials where you tune in at your own pace to use practical tools to explore your own lifestyles, communities, or organizations. Where are the strengths we should be celebrating in terms of positive change? Where are our weak or blind points? Where are those leverage points which will ensure that things never go back to 'business as usual', that overdue habits are dismantled and the regenerative world we dream of can be manifested through our very own hearts and hands.
This course is for you, if you want to:
Deepen your insight into the unique contribution you bring to the complexity of a life-affirming culture
Deepen your understanding of the intricacy of interrelatedness within the Map of Regeneration
Gain practical skills for measuring your alignment with an ecovillage or regenerative lifestyle
Gain practical skills for mapping strengths, weaknesses and leverage points of communities and organizations you live in or work with
Gain practical skills to design for abundance
This self-paced workshop will cover:
Recordings of 3 live zoom sessions with founders and leaders from ecovillages and access to all materials used, plus background materials on GEN and Ecovillages
Brief introduction to the Global Ecovillage Network
Introduction to the Map of Regeneration and 32 Ecovillage Principles
One case study and personal exploration of ecovillage practices in our lives
Doing a personal Ecovillage Impact Assessment
Free access to 5 interviews from the GEN Online Summit
Your presenter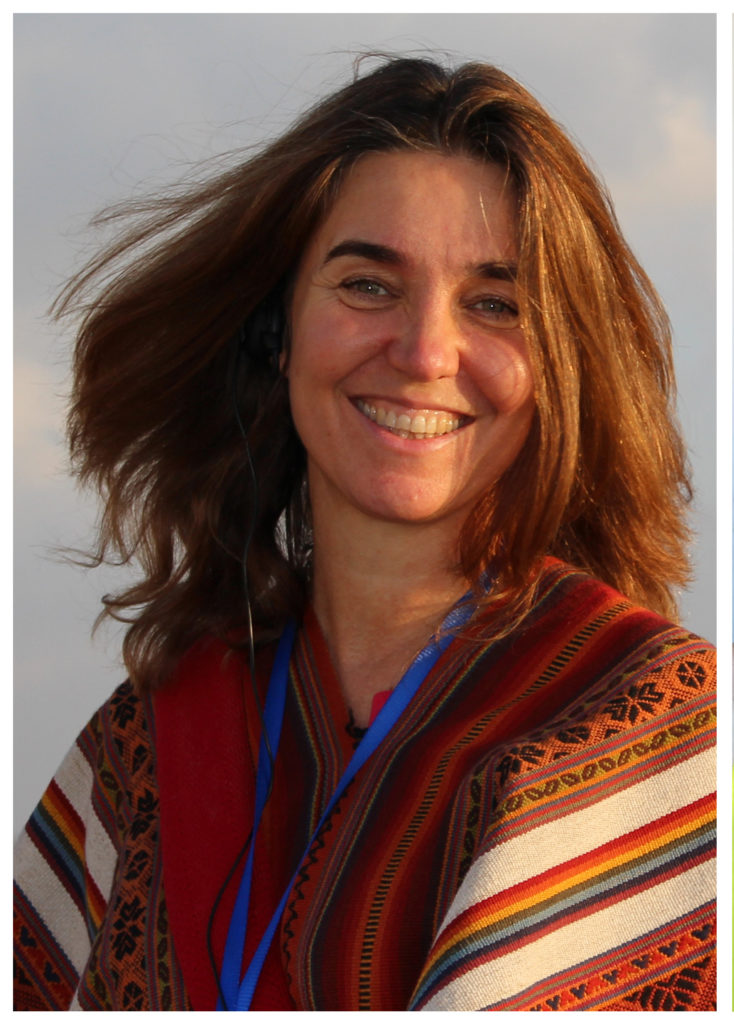 Kosha Joubert, MSc serves as Executive Director of the Global Ecovillage Network. She has many years of experience as an international facilitator, trainer, and consultant and has worked extensively in the fields of community empowerment, intercultural collaboration and sustainable development.
Kosha grew up in South Africa under Apartheid and has been dedicated to building bridges across divides ever since. She has lived in ecovillages for the past 25 years. Kosha is also a co-founder of Gaia Education, which develops trainings at the cutting-edge of sustainability, and co-author of the internationally applied curriculum of the Ecovillage Design Education.
Watch Kosha's TEDx Talk on Ecovillages
In 2016, Kosha received the Dadi Janki Award – 100 Women of Spirit – For engaging spirituality in life and work and for making a difference in the world.
Pricing
We try to have course fees that are sensitive to economic inequalities and disparities in monetary wealth. We aim to have prices that support both what we do and people's ability to access it. We have a tiered pricing system, asking you to pay what is right for your level of financial resources.
Regular price: £45
Low income, students, unemployed: £30
High income or access: £60
Sponsorship rate – includes a donation to GEN, enabling us to keep prices low for others: £75
We are aware that these fees might still be high, and do not want finances to stand in the way of learning. We are happy to offer a discounted scholarship rate – please write to us on [email protected] to apply.