With 55% of the world's population living in cities, cities account for more than 60% of global energy use, 70% of greenhouse gas emissions and 70% of global waste. What can we do to weave vibrant and resilient urban communities that generate life, justice and wellbeing for people and planet?
We welcome you to dive deeper into the expertise of existing urban ecovillages, exploring how to apply the principles and solutions of regenerative living to transform urban life. With approximately 14 hours of content, explore video conversations with the communty projects themselves and delver deeper into a wealth of further resources and tools.
Faced with the social isolation, inequality, food insecurity, inadequate housing, pollution and overloaded infrastructure that rapid urbanisation presents, regenerative urban communities seek to increase resilience, justice and wellbeing through community-led action and collaborative solutions. This includes ecovillages, co-housing communities, transition neighbourhoods, and other community-led initiatives. All of them embrace the "spirit of community" with trust, collaborative relationships, and interdependence.
Learn from open conversations with urban community members as they share insights about the motivations and inner workings of the projects they're involved with. Get to know what makes an ecovillage and explore various types of urban community types, including case studies from various countries, such as: As One Community, an urban network community in Suzuka, Japan; Transition Towns Granja Viana in São Paulo, Brazil.
This workshop is for you if you:
Want to create an ecovillage in an urban area
Want to develope more community-based and regenerative lifestyle in a city
Want to hear from founders and members of urban projects what it is like to be involved in them
Are currently in an urban community project and want to apply ecovillage principles to it
Are curious about visiting or joining an ecovillage and are also drawn to urban life
This workshop will cover:
3 sessions with founders and leaders from regenerative urban projects and communities
Case studies from around the world
Introduction to the Map of Regeneration and 32 Ecovillage Principles
Different ways of being a community and an ecovillage in an urban setting
Specific challenges and opportunities for Regenerative Urban Communities
Collaborative tools to build community in urban areas
Background materials on GEN and Ecovillages
Free access to 5 interviews from the GEN Online Summit
The Facilitator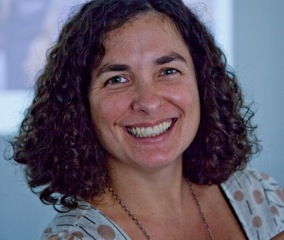 Taisa Mattos, Education & Research Coordinator at the Global Ecovillage Network, works as an international trainer, consultant and researcher in the fields of sustainability, social innovations and community life. Taisa has coordinated and taught UNESCO and Gaia Education certified Ecovillage Design Education Programmes globally since 2009. She is the co-founder of Terra Una Ecovillage and several small urban communities. Taisa is the author of the book Ecovilas: a construção de uma cultura regenerativa, holds a masters degree in Communities and Social Ecology and is also a Professor at the Post-Graduate Program on Pedagogy of Cooperation and Social Methodologies in Rio de Janeiro and São Paulo.
Pricing
We try to have course fees that are sensitive to economic inequalities and disparities in monetary wealth. We aim to have prices that support both what we do and people's ability to access it. We have a tiered pricing system, asking you to pay what is right for your level of financial resources.
Regular price: £45
Low income, students, unemployed: £30
High income or access: £60
Sponsorship rate – includes a donation to GEN, enabling us to keep prices low for others: £75
We are aware that these fees might still be high, and do not want finances to stand in the way of learning. We are happy to offer a discounted scholarship rate – please write to us on [email protected] to apply.