Join us to listen to inspiring innovators who have inspired and transformed the narrative of economic systems locally and globally.
In a time of economic disruptions due to the pandemic and the climate crisis brought about by our dominant economic model, discover ways we can design regenerative economies for our well-being and long term resilience. Hear from the Maori wisdom of New Zealand as a circular, "donut" economic model with Teina Boasa-Dean; the impact of Community Supported Agriculture or CSAs with Shi Yan from China; and on designing mindful enterprise ecosystems for food sovereignty with Jon Jandai from Thailand. We aim to discover ways we can honor the indigenous practices of exchange and value, to enable relationships across actors in a food ecosystem, and to design mindful markets and economies to regenerate communities and their ecological ecosystems.
The course is recorded from the online session on Saturday, 30 January.
In addition to this webinar, participants have the chance to watch 3 mentorship calls (one hour each) with our speakers in which we delve deeper into their respective fields and ask questions.
About the speakers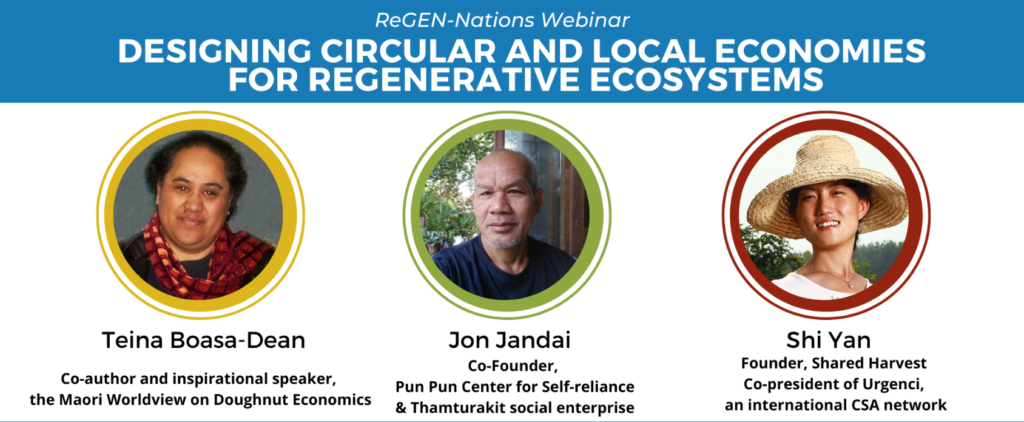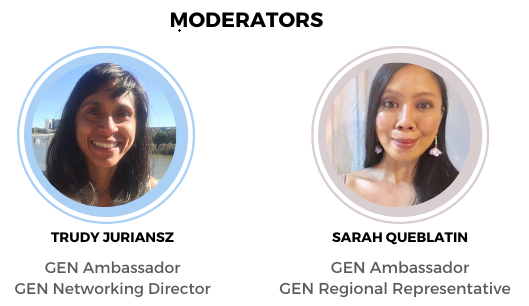 ---
This webinar is a part of the economic dimension of the ReGEN-Nations program, a 6-month learning journey and prototyping lab using whole systems thinking to design solutions for sociological, cultural, economic, and ecological resilience and regeneration, created by the Global Ecovillage Network Oceania and Asia (GENOA).
Follow our GENOA Facebook group or GENOA Fanpage to get updates on the upcoming events.
Pricing
We try to have course fees that are sensitive to economic inequalities and disparities in monetary wealth. We aim to have prices that support both what we do and people's ability to access it. We have a tiered pricing system, asking you to pay what is right for your level of financial resources.
Regular price: $10 USD
Low income, students, unemployed: $5 USD
High income or access: $20 USD
Sponsorship rate – includes a donation to GENOA, enabling us to keep prices low for others: $30 USD.
We are aware that these fees might still be high for some, and do not want finances to stand in the way of learning. We are happy to offer a discounted scholarship rate – please write to us at [email protected] to apply.