After featuring webinar speakers from the social, cultural, ecological, and economic dimensions of regeneration in the last 4 months, we are now integrating all these together in a webinar focused on whole systems design. Hear from those who have designed and are living the regenerative life by transforming rural villages, customizing intentional communities, and urban and suburbia living around Asia and Oceania.
After the webinar, participants will have the chance to attend 3 mentorship calls with each of our speakers to ask deeper questions. The schedule of the mentorship calls will be announced after the webinar.
Our speakers are:
David Holmgren, co-originator of the permaculture concept; recently published RetroSuburbia and Our Street
Karen Xintong Wang, Director-General of Sunshine Ecovillage (China), Secretary of China Ecovillage Network
Verena Maclean, Chair of Narara Ecovillage (Australia); Founder and Director of The Working Journey
The webinar was recorded on Feb 27th 2021. There were three follow-up mentorship calls, each with one of the speakers, for deeper questions. You can access all recordings after enrolling on this course.
ABOUT THE SPEAKERS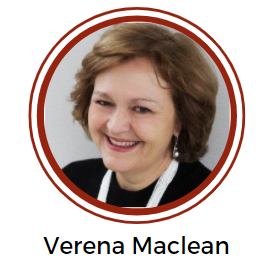 Verena has been involved with ecovillages in Australia for the last decade. Interested in a different way of society living on the planet and specifically a village's relationships both internally and externally, she has been on the Narara Ecovillage board, just out of Sydney, for the last five years and was nominated as Chair of the board in 2019. Verena has a special focus on social sustainability balanced with economic, environmental, and cultural drivers. As a mother of three, the focus of her work is to provide for future generations.
Verena is an energised, focused and experienced global consultant who has built her career around working with organisations, both profit and purpose-led, locally and internationally. The aim of her work is to ensure effective leadership, well-being of employees and the viability of the organisation in ever increasing complex environments.
Lately, her work has included aligning strategy and purpose with UN SDGs, as well as bringing an integrated, integral approach to shifting organisations and leaders to be fit for purpose in the longer term. Her approach is to deeply appreciate and apply a principle-based reflection and solution to issues ranging from interpersonal to defining the longer-term purpose and leading through change.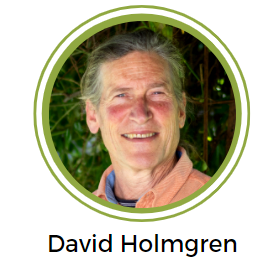 David Holmgren is the co-originator of the permaculture concept following the publication of Permaculture One, co-authored with Bill Mollison in 1978. David is globally recognised as a leading ecological thinker, teacher, writer and speaker promoting permaculture as a realistic, attractive and powerful alternative to dependent consumerism. Other key publications include Permaculture: Principles and Pathways Beyond Sustainability (2002) and Future Scenarios: How Communities Can Adapt To Peak Oil and Climate Change (2009), RetroSuburbia: The Downshifter's Guide to a Resilient Future (2018) and most recently, Our Street (2020).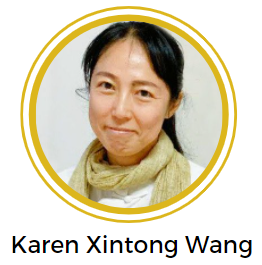 Karen has been involved with natural farming and ecovillage establishment, and related educational activities for several years.
Karen was trained with Kosha & Trudy- former GEN president and networking director respectively and has organized several trainings of 'Ecovillage Design Education' and 'Training of Trainers' in China. She was invited as a guest speaker for UNESCO's Sustainable Education Forum held in Japan and has been an active member in GENOA's meetings.
In Sunshine Ecovillage, Karen mainly works on developing the ecovillage with other community members, as well as taking care of the daily operation of SEN (Sunshine Ecovillage Network) Ecological Academy, which provides education for young eco-persons and ecovillage developers, as well as consultancy and whole-system design services for reviving rural village and suburbia towns .
Karen speaks Chinese, English, Korean and is learning Japanese. She is interested in building up the network of GENOA in exchanging experience, cultural and educational resources and experiences both online and offline, with a focus on fostering the younger generations.
About Sunshine Ecovillage
Sunshine Ecovillage is a traditional village-turned ecovillage with 7 core members and roughly 50-60 village members. It is promoting ecovillage movement in China which aims to transform, establish and develop China's ecovillages and eco-communities through cultivating young eco-persons with holistic view and empowering them with ecovillage designing and operating skills, so as to build a sustainable new home together, to share a new fulfilled lifestyle with all beings where every life can grow and thrive.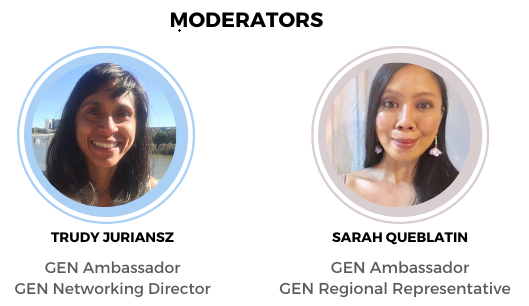 Pricing
We try to have course fees that are sensitive to economic inequalities and disparities in monetary wealth. We aim to have prices that support both what we do and people's ability to access it. We have a tiered pricing system, asking you to pay what is right for your level of financial resources.
Regular price: $10 USD
Low income, students, unemployed: $5 USD
High income or access: $20 USD
Sponsorship rate – includes a donation to GENOA, enabling us to keep prices low for others: $30 USD.
We are aware that these fees might still be high for some, and do not want finances to stand in the way of learning. We are happy to offer a discounted scholarship rate – please write to us at [email protected] to apply.
---
This webinar is a part of the whole systems design dimension of the ReGEN-Nations program, a 6-month learning journey and prototyping lab using whole systems thinking to design solutions for sociological, cultural, economic, and ecological resilience and regeneration, created by the Global Ecovillage Network Oceania and Asia (GENOA).
Follow our GENOA Facebook group or GENOA Fanpage to get updates on the upcoming events.